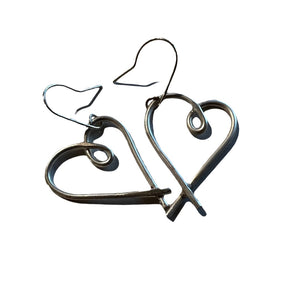 ***pre - order: all heart earrings to ship week of 12/26/22***
while some wear their #heart on their sleeve others like them in their ears! this pair of wonky hearts seem to be a crowd pleaser.
each set is all hand fabricated in sterling silver and hearts dangle approximately 2" from lobe.