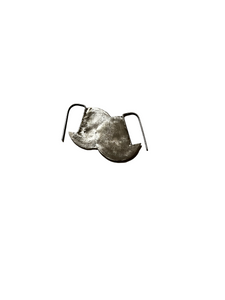 these fine silver earrings are strong, sleek and sexy and will make you feel invincible.
- the large silver earring shields measure 1.5" in diameter
- the mid silver earrings shields measure 1" in diameter
- the mini silver earrings shields measure .5" in diameter
these silver earrings are made just for you. please allow 5-7 days for fabrication
completely handcrafted in my little north carolina studio
the modern warrior collection is a celebration of powerful women who make a difference and fight the good fight every day. hand fabricated with love and intention, each earring, ring and necklace serves as a talisman that we arm ourselves with every day to slay dragons or evil corporate overlords.